A milestone worth celebrating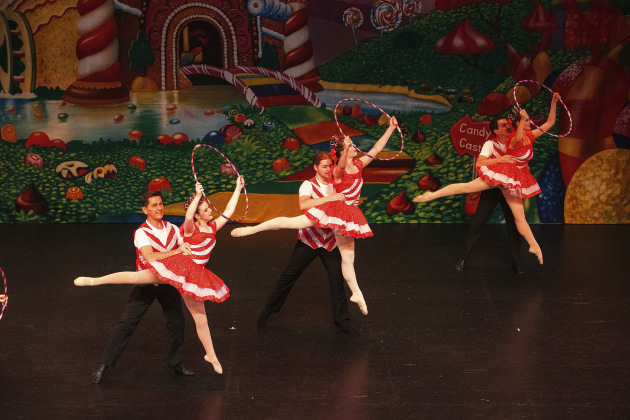 A Brisbane dance school is celebrating an amazing 120 years in October, writes Michelle Dursun.
The Ashgrove Dance Studio is this year clocking a major milestone this year with the celebration of its 120th anniversary. Situated on Brisbane's north-side, this suburban studio has grown from humble beginnings in the late 1800s. Over the years, hundreds of families and young dancers have received their early dance training at the school. Currently it has 180 students.
The Ashgrove Dance Studio originates from the school founded in 1899 by Nellie Lawrence. This school was originally a member of the Society of Operatic Dancing (which later became the Royal Academy of Dancing). From 1913 to 1922 the school was directed by Katie Cannon before being handed over to Thelma Robertson and Brenda McCullough in 1922. In 1938, Joy and Fay Bassett took the reins and were joined by their sister Nell in 1945. The Bassetts expanded the school's reach, with classes held in inner Brisbane, Camp Hill, Mitchelton and Southport as well as in Ashgrove.
In 1973 they handed the studio over to the current principals, Wendy and Judith Lowe (McCaffrey), who had themselves gained their early dance training with the Bassetts. The Lowe sisters expanded the school to several church halls in Ashgrove.
Along with their training with the Bassetts, Wendy and Judith Lowe received lessons from Frankie Thompson and Phyllis Danaher. Both are registered teachers with the RAD and have completed all their exams including, for Judith, Solo Seal. The sisters both danced with the Ballet Theatre of Queensland as well as the Queensland Modern and Contemporary Dance Company. Wendy was appointed as Danaher's assistant and ballet mistress in 1977 and Judith has appeared from time to time with both the Australian Ballet and Opera Australia.
As principals of the Ashgrove Dance Studio, both Wendy and Judith are proud of the heritage of their school, possibly the oldest in Queensland. They offer a range of classes for children from toddlers to teens. Wendy explains: "We offer the full RAD ballet syllabus as well as, for senior students, lyrical, contemporary, Broadway jazz, tap, hip hop. We also conduct adult classes in ballet and tap, and special classes for RAD Silver Swans (over 50s). Wendy also conducts special classes at aged care facilities incorporating exercises for fitness therapy.
Charged with "providing every student with a friendly, supportive, non-competitive and positive dance experience", Wendy and Judith say they "recognise that it is a gift to work with our students and take great responsibility in ensuring young students in our care are treated with respect and kindness".
In terms of celebrating their 120th anniversary, Wendy says the celebrations are low key, with a reception to be held after the studio's matinee show on October 12 at the Queensland Performing Arts Centre. She adds: "We are proud that earlier this year we were presented with a beautiful, engraved silver teapot which was originally given to Nellie Lawrence, the founder of the school, by her pupils in 1911. The teapot was gifted by Prue Galley, Lawrence's granddaughter, in recognition of the continuation of the heritage of the original school".
Is your dance studio older than 120 years? If so, we'd love to hear from you. Just email dance@yaffa.com.au.
-- MICHELLE DURSUN