What's in a name?
Naming a dance work can be an artform in itself. Rhys Ryan asks three choreographers how they decide on a title.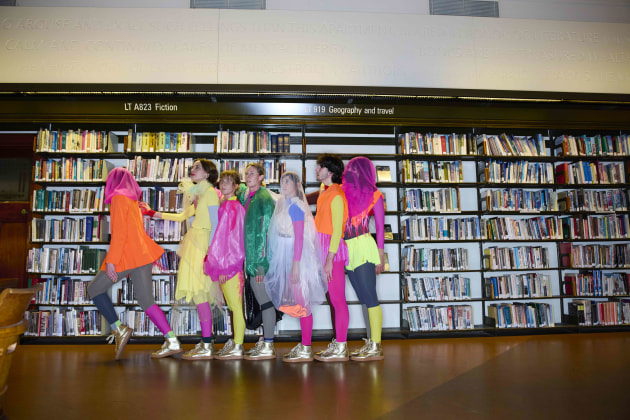 From dramaturgy to marketing, cataloguing to personal branding, myriad factors influence the label a choreographer chooses to attach to their work. It's a precarious task that needs to carefully shape the audience's experience but not smother it. A title should be just enough of a frame to hold its contents, while remaining permeable so the viewer can ascribe their own meaning.
I asked three of Australia's most exciting choreographers about the pride and pitfalls of naming their work. Former resident choreographer at the Australian Ballet Tim Harbour likens the process to naming a child, taking a leap of faith in hoping his offspring grow into their names. Cultural custodianship is key for Yawuru/Bardi woman and Artistic Co-Director of Marrugeku, Dalisa Pigram, who often prefers to label works with a First Nations word or phrase that's connected to a specific place. And for independent dance artist and 2021 Sidney Myer Creative Fellow Jo Lloyd, titles are tricky things – dangerous to the creative process but also identities with whom she falls in love.
Tim Harbour
DA: At some point in the creative process a choreographer must label a piece. When does that arise for you?
For me, it's always as late as possible. I'm usually commissioned to make work for established companies that have marketing requirements and so they want a title so they can talk about it. That's fair enough, but it means you're often required to come up with something that ostensibly defines the piece before it's actually created.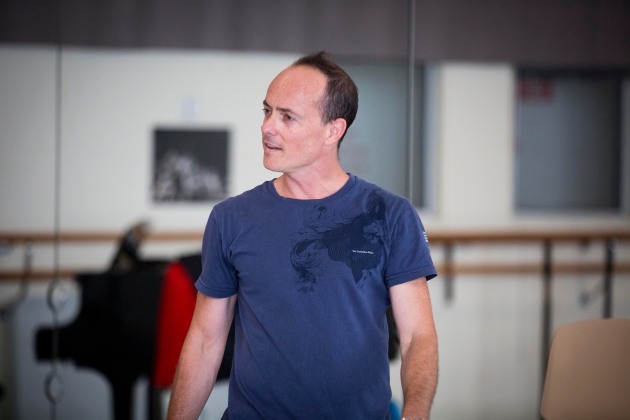 So how do you know when you've landed on a title you're happy with?
I try as much as possible, conceptually, to have an idea of what a work might want to be called. And sometimes that's really clear from the outset and that comfortability carries right through. But there are other times where I've just wished that I could have seen it on stage a few times and then given it a name. It's like giving birth to a child and getting to know it and really regretting you called it Malcolm. This little boy is definitely not a Malcolm! What was I thinking? I've had "title regret" a few times! (laughs)
Is marketability a factor in deciding a name?
There are those slightly cynical considerations. You want something that's a bit catchy. I feel like I'm a showman. I want to put on something that's artful but also grabs people's attention and entertains. There's an element of title-choosing where you think it'd be great if it was something that caught people's attention and had a little hook in it. 
I imagine there's a careful balance between finding something that inspires the audience without being too prescriptive or over-promising.
Well, does a title give the audience insight into what the artwork is, or is it simply a way to differentiate other works you might have produced? Musical composers have had it right for a long time, where they literally just catalogue their works by calling it "Symphony No 3", for example. That symphony might hold a whole world of meaning but its title doesn't contribute anything. The audience or listener is the one who brings meaning to the work. I think that's an ideal situation, especially with art forms as abstract as dance and music. I fantasise about doing things like that.
At the other end of the spectrum, are there works so famous that the title is laden with expectation? 
Definitely. As a dancer in my early 20s, I remember the title of some works had an aura about them – like William Forsythe's In the Middle, Somewhat Elevated or Jiri Kylian's Bella Figura. You'd heard of them enough times that you'd feel a certain pull. If a show is lucky enough to have that kind of longevity, the name can transcend the piece and exist on its own.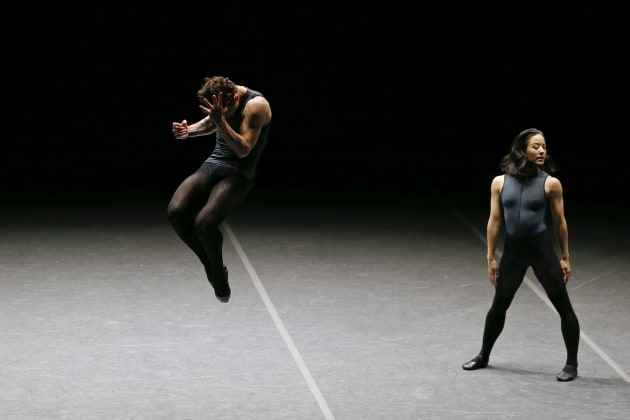 Dalisa Pigram
DA: Where does the initial concept for a new work come from, and how is it distilled into a title?
DP: Being an intercultural dance theatre company, we've been lucky at Marrugeku to not have to try too hard to inform what work needs to be done from production to production.
The conceptual ideas grow out of conversations with our cultural advisor and patron Patrick Dodson. He's instrumental in planting seeds and broadening our conversations to the wider, national discussion.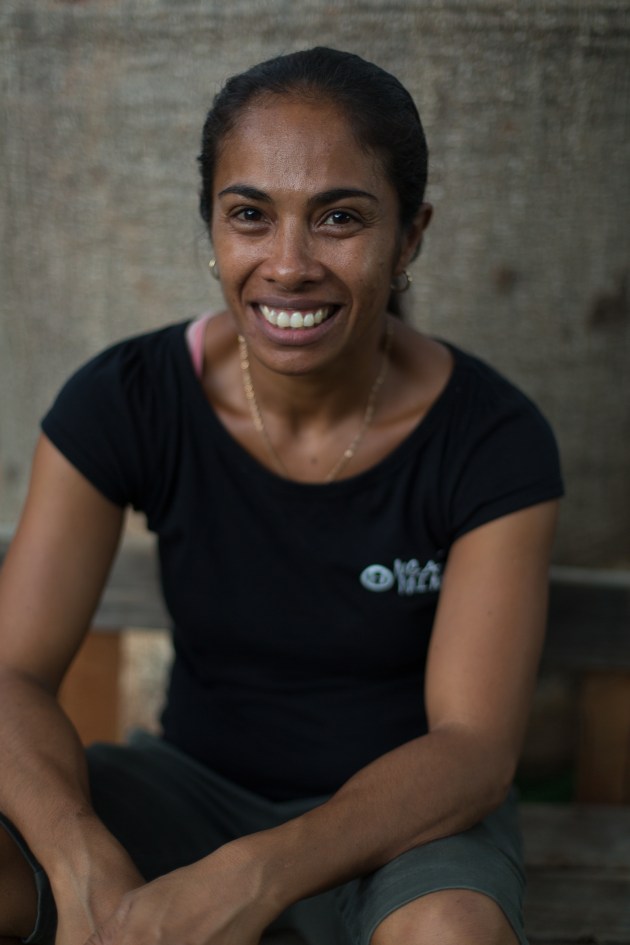 In naming a work, I'm often looking for an [Indigenous] language name, which feels natural to do because of the themes we're exploring. Our languages have been supressed for so long that any opportunity to use our language invites people to see things from our perspective.
Tell us about the title for Marrugeku's latest work, 'Jurrungu Ngan-ga/Straight Talk'.
Jurrungu Ngan-ga is about the devastating incarceration rates of our First Nations people, as well as this country's treatment of refugees, and ultimately the prison of the mind of Australia.
In finding a name for that work, we spoke about the fear of cultural difference and what was holding us back from true reconciliation in this country.
In conversation with Pat, we spoke about the Yawuru kinship term "jurrungu ngan-ga", which means "straight talk". It's the ability to talk in a way that, in Aboriginal culture, a mother-in-law and a son-in-law can't; they need to talk sideways through a third person. So we related that idea to the way Black and White Australia have been managing our relationship since colonisation. There's never been this "straight talk" that there's been a longing for.
What are some of the considerations in deciding when to translate Indigenous languages or titles in your artistic process?
In our live works, we only translate things that aren't in a First Nations language. Our rule is that you don't necessarily need to understand everything that's being said; it's more important that it's expressed in its original embodied form. When Marrugeku was based in Gunbalanya in Arnhem Land, we took leadership from the cultural custodians of the Dreaming stories that were from that particular language group. Titles like Mimi (1996) and Crying Baby (2001) were obvious choices because we were collaborating with the Kunwinjku people and that's how they talked about those stories. It was an honouring and a sharing of their knowledge.
So a sense of place can really determine the labels attached to a work?
Yeah. When we relocated to Broome, it was quite a different experience. There are different Dreaming stories here and languages have collided. I remember looking for a way to speak about the issues being explored in our first production in Broome. The expression "burning daylight", which is slang for "wasting time", is very unique up here in the Kimberley, so the show was called Burning Daylight (2006). It's not just a play on words but an expression of a world view or experience that's very connected to a specific place.
Jo Lloyd
DA: Is there a set formula for how you go about naming a work?
JL: Often I'm applying [for a grant] so I give it a title in the early stages when I'm scrambling to understand what the work is. I try to encapsulate it and try to find something that really resonates with me. Other times, I might have done some fossicking in the studio and found something. During a residency years ago, one of the first things I wrote in my notebook was "confused…but confusion isn't the only thing". I had a cast of three dancers, so the work became Confusion for Three (2015).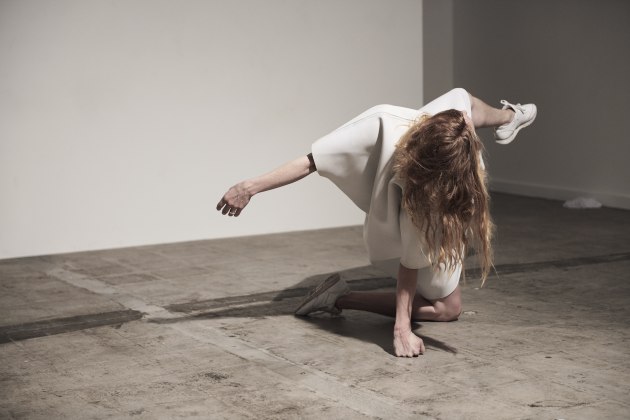 You were just naming the elements of the show?
Confusion for Three was just giving the show a tag. It was the evidence of us working in a confused state, and there were three of us. I think making a title plain opens more room for what the work could become, especially if it's still in those development stages. Naming a work more thoroughly with something really integral to what it is requires more research or it needs to have really clear beginnings. 
What sort of influence do titles have on the creative process?
There's a poetic nature to them, but because they get used a lot – not just for marketing but in dialogue, written applications, in the studio – they can be kind of dangerous. With Overture (2018), I was considering calling it "Fanny" because we were investigating [German composer] Felix Mendelssohn and his sister Fanny. But she also has this [orchestral piece] Overture in C Major. I pulled apart the word "overture" and thought it encapsulates my work more. But if I'd called it "Fanny", it would have steered my attention and maybe held me back from going to the edges of the piece as much. 
How do you relate to the names of your previous works? 
They become identities; the title is like a person's name. I fall in love with my works or I don't. I haven't fallen in love with my recent one Handsome (2022). And people tell me it was a great piece but I think, "no, I don't really like that one like the others!" (laughs)
Of course, some I really adore. Like Confusion for Three – I now have a necklace that says "confusion" in cursive writing because I fell in love with it. Other choreographers don't necessarily love their works or dislike their works like I do. But it's something I go through. I think it's about giving the work an identity, and all the emotions, desires and perspectives that come with that. 
Interviews have been edited for brevity and clarity.
 This article was first published in the Oct/Nov/Dec 2022 issue of 'Dance Australia'. Print is for keeps! Subscribe and never miss an issue! Just go here.