Diane Gepp, the president of Comdance (formerly Commonwealth Society of Teachers of Dancing - CSTD) wrote this letter to 'Dance Australia' about her concerns about VET courses in government schools putting private dance schools out of business. As a result, Michelle Dursun has investigated the issue in our Aug/Sep issue.  Read Diane's letter in full below and follow up with our article in the current issue of 'Dance Australia'.
 I am writing in the hope of gaining some publicity for the plight of the dance studio owners throughout the country. I am writing as a concerned industry leader, not simply from my perspective as president of Commonwealth Society of Teachers of Dance (Comdance) but from the perspective of all dance teaching societies. The Vocational and Education and Training (VET) certification the government introduced through a national training body is having disastrous effects on dance teachers.
We are facing extinction if some action is not taken to recognise the privately owned dance studios. These schools offer far superior dance training and play a significant role in producing the next generation of professional dancers and teachers.
As a society Comdance recognised the threat VET coursescould have on private dance studios six years ago and became a partner in an established Registered Training Organisation (RTO). Our students have the opportunity to do exams and have the technical competencies recognised within the VET certificates. We still cannot compete with the government educational sector.
I quote below a letter from a large school in Brisbane as way of introduction to the issues I raise.
When the opportunity came for dance certificates to be offered through our studio, I was ecstatic. The original objective, as I saw it, was to have a standard of dance education that would be recognised and that would contribute to the educational qualifications of our dancers. By working in with dance societies, it would ensure that the work that the societies have done, and continue to do, in regards to dance training and technique would be recognised by government nationally.
I am finding however that although the qualifications are being handed out, there is a HUGE difference in the standard.
I can give you a true life example.
I have CSTD examination students sitting CERT 3 with the Australian Dance Institute as their RTO. They have been dancing for 12 years and are at a level of professionalism that could see them obtaining full time work within the industry.
Similarly, I have students who attend "social classes" once a week who have announced that they are sitting CERT 3 at their high school and attending another RTO. After two years of once-per-week dance, they will come out with the same level certificate as the student with 12 years
of experience.
This does nothing to make the certificate worthy of supporting. In fact after all of the work that has been put into its creation, it could be seen as a complete waste of time. Dance studios will not support it – they cannot.
I am also finding that students are leaving my studio to train with other schools that offer these shortened qualifications. The Certificate can be done in before- and after-school-care times. They can do eisteddfods through their school and now they can do their assessments. So, in their parents' eyes, there is no need to send their children to a dance studio. The schools are supporting dance in a big way (most of them are becoming privatised), because there is additional money to be made. Students are paying dance class levies, eisteddfod entries and Certpayments. There is no money left for private dance studio classes. Ten years ago, schools were telling my students there was no future in dance. That was before they could see the dollars that could be made from supporting it.
My question is, where does this leave the dance industry? How many studios will close because of it? What will the new standard of dance look like in a few years?
My studio is in between two primary schools and a high school – all of which are now doing Certs and eisteddfods. I have undertaken to promote READY SET DANCE a pre school program, and ACROBATIC ARTS to retain my numbers. It is not what I wanted to do.
I am hoping that something can be done.
- Katrina Spencer, owner of a dance studio ALLSTARS PERFORMING ARTS in Forest Lake, Brisbane.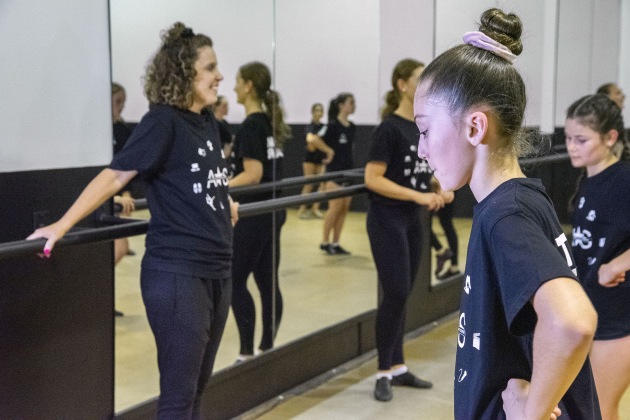 Several of the leading studios in the north of Brisbane are experiencing similar issues. These are outstanding schools producing many professional dancers and teachers yet their businesses are being threatened by the educational schools. In general, dance in schools is a wonderful introduction to dance; however, no one would contest that the standard being developed is anywhere near what is being developed in the private studio. How can it be, with school teachers lacking recognised dance training and with students not extended as they are in private studios? No matter what examination system private studios offer, they are required to follow a pedagogical method, a well established development of technique and a proven method of dance teaching. Most of these teachers have worked many years to gain their qualifications.
These same dance schools take students from as young as two years of age and spend the next 10 years investing time and effort into their personal development and technique, only to have these same students taken from them once they reach high school.
From the untrained perspective of the parents, dance in schools generally means free, extra curricular lessons that are subsidised by the school. Certification is free. It is convenient for the parent, the students are with their school friends and they still gain the same nationally recognised certificate. Is the training the same standard as a private school? Nowhere near it.
For many years now dance teaching societies have lobbied on the behalf of their members. Indeed, since the introduction of the national certification through RTOs, most have explained to teachers the need to offer a certified course. Even when teachers have taken up this challenge, they still encounter the might of the education sector.
Dance school owners who have taken leases on studios, employed staff and developed hundreds of students are now facing extinction. Dance schools are small businesses, predominately run by women and often in rural communities. Furthermore, the professional dance industry will very shortly feel the financial strain of the current system, as dance studios and societies will no longer be in a position to feed their needs.
In short the industry is being sold out to the educational institutions. Just this week three schools in Queensland contacted Comdance to advise they can no longer compete with the schools. It is not a level playing field and no one seems to care.
I do hope that together as an industry we can raise Government and public awareness of the very unsatisfactory situation that currently exists.
- DIANE GEPP
President, CSTD.
Buy your copy of Dance Australia from your favourite dance retailer or online here!