Career ideas: Zac Jones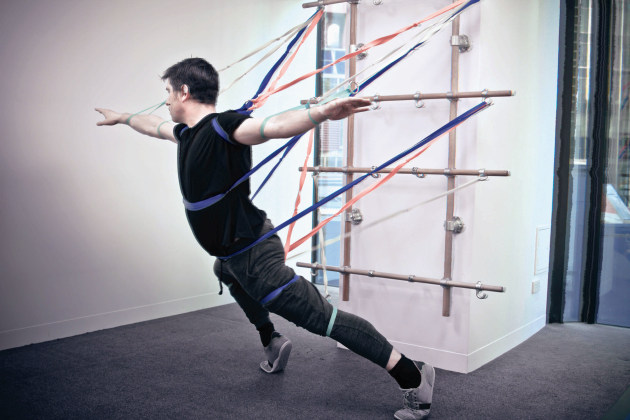 Zac Jones has never lost a thirst for learning. After semi-retiring from dancing, he has continued to explore the possibilities of movement.
Australian Ballet School-trained Jones performed with Queensland Ballet and Expressions Dance Company before working as an independent dancer and choreographer. He stopped performing full-time in 2002 and began to experiment with combining ideas from dance, martial arts and somatics.
Jones has trained in martial arts and also gained a qualification in Pilates in 2006. Currently he is studying to become a teacher of Continuum Movement therapy and also training in the Russian martial art of Systema. His somatics training has been in the form of the Franklin technique, ideokinetics and Skinner releasing.
"When teaching Pilates I realised that somatic principles helped clients to release tension and execute technique much better. However it took time to explain these principles, especially if people had no previous dance or somatic practice experience.  I wanted to find a way that anyone, with or without a movement arts background, could experience the relaxation, body integration, dynamism and specificity of a professional dancer or martial artist. I found that experimenting with suspension gave the body the same experience of natural connection and fluidity that it would get in water," he explains.
This lead him to develop what he has termed BandTherapy therapeutic conditioning. It "is a way of bridging the gap between traditional therapies and conditioning work so that it can be directly related and accessible in any dance technique". He explains, "I teach it using traditional Pilates equipment and have also developed specific apparatus to support suspension. It feels like you're floating!"
Jones continues to perform and this year he completed an MFA in Choreography at the VCA which examined the cross-over betweeen somatics, dance, martial arts and improvisation.
What does he most enjoy about his present line of work? "It's exciting for me to see people from all walks of life realise they can transform the way they experience movement. Hearing someone say they were able to move house without hurting their back, or a grandmother able to swing her grandkids around with ease, is just as satisfying feedback for me as knowing  a full-time dancer has improved their arabesque, balance or flexibility."
 This is just one example of dance-related career ideas in the CAREERS SPECIAL in the Oct/Nov issue of 'Dance Australia'.
Don't miss out! Buy the new issue at your favourite magazine retailer or subscribe here or purchase an online copy via the Dance Australia app.
For more info on Band Therapy, go here.