Ballet meets science: how class is changing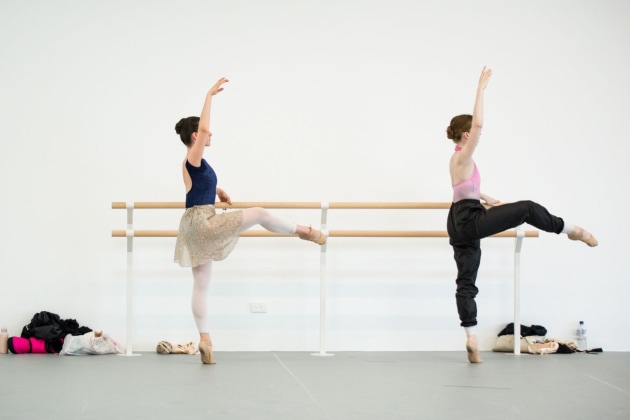 Emma Sandall discovers how ballet training has adopted medical advances in our understanding of the body.


Findings show that most injuries occur when dancers are fatigued at the end of the day or the week, when they are simply not firing on all fronts. When a dancer is injured, it is not only awful for the dancer, it has a knock-on effect through the rest of the company – more rehearsals and a greater workload on the healthy dancers.

The Australian Ballet performs over 150 main stage performances a year. That is a huge schedule for a company of 80 dancers which tours Australia-wide. During rehearsal periods the company works from 10:30am–6:30pm with an hour lunch break – seven hours of dancing five or six days a week.

Decreasing the dancers' workload isn't an option. Rehearsal and creation times are already extremely tight. Increasing company numbers is not an option either as budgets are extremely tight. The way forward is to keep dancers healthy and dancing well for all those hours on their feet.

How?

Megan Connelly is the Australian Ballet's rehabilitation coach. She gets injured dancers back on stage by looking intimately at steps and exercises, dissecting their function and performance on professional dancers as they return to studio after periods off dancing.

In her 10 years in this capacity she has learnt not to take a rehabilitating dancer straight to the barre. "To be able to do class you need a supporting leg and you need to be able to transfer your weight," she says, "and those are two things the barre does not train well." Connelly prefers to start rehabilitation in the centre to rediscover a dancer's natural rhythm and mechanics before taking them to the barre where the support will let them work with more range and repetition.

It is universally agreed that, for healthy dancers, the barre is a wonderful place to begin. It provides a personal space, and allows dancers to gently and individually find their bodies and prepare themselves for centre work. However, dancers don't tend towards "safe barre practices". It is far too tempting to over turn out the feet, relying on the barre's solidity to make the shapes and moves that have YouTube viewers gawking and "liking" for more. And all those likes and appreciative looks of wonderment affirm a sad and warped idea that many dancers hold about themselves from their early training – "I am only as virtuous and adequate as my turnout". Connelly sighs. "Yes, sometimes our identity can be tied up in our external rotation!" . . . 
This is an extract from an article in the December/January issue of Dance Australia. Shout yourself a Christmas present! Buy a copy from your favourite retail outlight, or an online copy here or subscribe here!