Audition advice: 'Do your research!'
Taylor Venter asked Scott Pokorny and Tim Barnes, artistic directors of Scimm. Dance Company in Melbourne, for their tips on applying for a job.
How do you find and recruit dancers for your company?
We run an open audition day in December and also invite certain dancers for private auditions if we are interested.
Are traditional auditions still the best way to find work as a dancer in 2023?
Traditional auditions are a great way to introduce yourself to the company or job;  however, it is more important to familiarise yourself with the company first. Many of our successful company dancers have made themselves known to us first by taking classes, open workshops and attending shows.
How can dancers differentiate themselves, and make themselves known to artistic directors in the competitive, job-seeking landscape?
The most important part of auditioning is not only the dancing but also the personality and vibe of the dancer. Making yourself known in a room by asking the right questions and having a present energy helps the audition panel understand how you will co-exist with the currently employed dancers.
We are big advocates of correct grooming. Knowing what kind of audition you are walking into and wearing the correct attire shows us that you have a good understanding of our brand and also your own identity.
Do you require dancers auditioning for your company to present a CV, headshot or other supporting material?
We require dancers to send prior video footage and present a headshot and CV on the audition day. In regards to video footage, remember to strike a good medium between individuality and the required technique. It is important to always show some stage performance footage so we get an idea of how you look and perform under lights.
How important is a social media presence?
This is a tough question, as it sometimes works against you to have only "the best" footage of yourself. We have seen many dancers with a high social media following come into an audition and not live up to the hype they put out on social media. However, we would be lying if we said we didn't look up certain dancers to see more footage and get an understanding of who they are. Find the balance and don't be afraid to post footage that might not be "perfect".
Of course, you are looking for excellent dancers – but are there any other factors, or "soft skills", you take into consideration when hiring?
In the case of our company specifically – we have only a group of 16 dancers. Each of those 16 dancers fills a niche within our company and also are able to be cohesive together as a group. Sometimes it comes down to what certain skills a dancer has and how that can fit or fill the spot of a dancer who is leaving. Personality is huge part of why people are ultimately hired.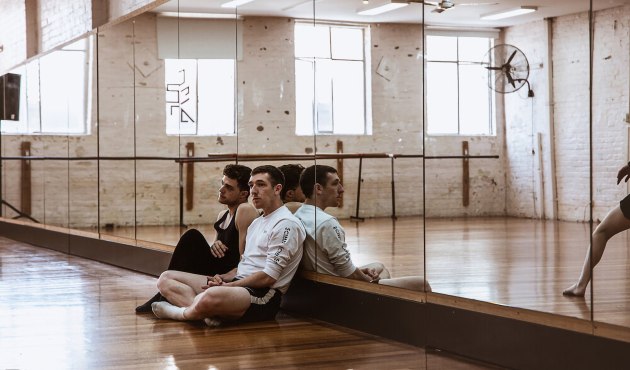 Are networking skills necessary for dancers looking for employment?
Networking is significantly important for smaller or self funded companies and independent artists/choreographers. We see every dancer we take into Scimm. Dance Company as an investment and knowing what you are getting into from our end is less of a gamble when making final decisions. We can't stress this enough ... if you're interested in auditioning for a company, see all their shows. Showing your support and interest lets the directors know you are serious about their company and that you want to be in it. We remember faces and appreciate the support. 
Any further thoughts or advice on breaking into the dance "market" in 2023?
Since the pandemic, dance has been in a weird place. We are slowly getting back to where dance once was, but it's still taking time to get audiences back into theatres. This really affects how our resources are being put back into our productions. Keep being persistent and knocking on doors.
Do your research! This is so important when auditioning. There are more and more dancers graduating from full-time courses while the job growth for the dance industry doesn't appear to mirror this. Patience and maturity are important. Look beyond Aussie shores and go international. Never stop training. Continue to keep your dancing developing with new layers and skills, this can only help secure you a job and keep you grounded and focused.
The above story is an extract from a special feature on auditions in the current (April/May/June) print issue of Dance Australia. Read more audition anecdotes! Buy the magazine from your favourite retailer or on-line here or here.