Upping the volume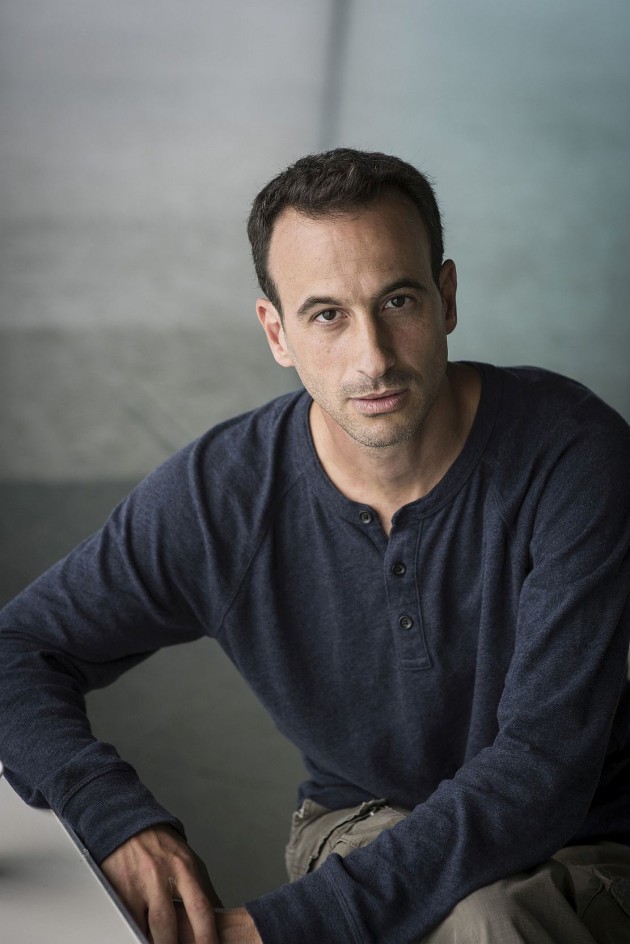 Hofesh Shechter is one of the most most successful and in-demand choreographers on the current world stage.
He is best known for the works he directs and choreographs for his own Hofesh Shechter Company. But in addition to this, he fulfils a diverse range of commissions from ballet companies (among others, Paris Opera Ballet and the Royal Ballet have both commissioned him in recent years); musical theatre (Shechter was nominated for a Tony Award in 2016 for his choreography of Bartlett Sher's revival of Fiddler On the Roof); theatre, opera and television.
His work appeals to a wider cross-section of people than the usual contemporary dance audience, and is known for its harsh intensity. The volume is turned up on both the accompanying music and the movement he creates to go alongside it. His creations are not always comfortable or easy to watch, but they really aim to mean something, and his followers are passionate about them. Earlier this year, the Adelaide Festival presented Hofesh Shechter Company in Shechter's Grand Finale and the Melbourne Festival is presenting this same production. It is not the first time he has appeared in Melbourne - in 2009 his Uprising and In your rooms were a hit, and again in 2013 he amazed audiences with Sun.
Yet dance was not Hofesh Shechter's first love – that place goes to music. Born in Jerusalem, he started piano lessons at six years of age. Folk dance came a few years after but music was still his primary focus. When he auditioned for the Jerusalem Academy of Music and Dance at 15 it was as a pianist, but he switched to dance on his arrival, taking formal classes in ballet and modern dance for the very first time. Thinking back on these early years of intensive study of styles of dance that were new to him, Hofesh recalls, "an intense and very challenging, but exciting time". As a late starter in ballet and modern dance techniques, he was well aware of his limitations, but he was also very good at maths, with a highly analytical mind, and a desire to unpick and understand how dance worked.
At 18, he was called up to do his army service (three years of military service is compulsory for Israeli citizens, with some exceptions). Yet he managed to juggle his dance training with the Israeli army's requirements, moving to Tel Aviv in the middle of his conscript training when he was accepted into Batsheva Dance Company's junior ensemble. At this point, Shechter was given an evening clerical job with the military so he could continue to train with Batsheva by day.
The artistic director and primary choreographer of Batsheva is Ohad Naharin, and Hofesh says that working with him was, "probably one of my biggest influences". But his time in the army has also been an influence. The culture shock of going from training as an artist to the authoritarian hierarchy and rules of a military organisation stimulated his interest in the psychology of power and the myriad ways in which people interact.
After two years with Batsheva's junior ensemble, and 18 months with the main company, Hofesh took another turn – and this time it was back to music. He felt an urge to learn something new and studied drums and percussion, moving to Paris and living there for several years. In 2002 Hofesh was performing contemporary dance again – this time in London, and it was while working with Jasmin Vardimon Company in 2003 that he choreographed his first work, Fragments, for which he also composed the music. Several more works followed, garnering interest around the London dance scene, until Hofesh was able to form his own UK based company in 2008. He still composes most, if not the entire scores, of many of his own works.
I ask what is it about Shechter's work that draws audiences in? "Well if I knew that, I'd be sharing it!" he quips, going on to suggest that perhaps it is because he is not trying to create work in a language that is only understood by experts. "I'm trying to create work that makes them (the audience) feel something with me." Similarly, when auditioning dancers for Hofesh Shechter Company, he says that he, "looks for people that make me feel something strong . . . of course, they have to be good dancers with technique and movement capability, in particular a certain fluidity of movement is required for my work." He is concerned that a view is emerging that contemporary dance should be performed in a certain way, saying that saying that. "The beauty of it is in the diverse range of possibilities – all the permutations of what contemporary dance can be."
Hofesh describes Grand Finale as a work for 10 dancers and 10 musicians that tries to capture the slippery impermanence of life. "How do we react as individuals . . . when it keeps changing around us? The musicians have a central focus in that regardless of what happens, they just keep playing." He tells me that this concept reminded set and costume designer Tom Schutt of depictions of the musicians on the ill-fated Titanic, playing on as the ship sank lower and lower into the water. In a clear reference to this, Schutt has dressed Grand Finale's musicians in Titanic-era, early 20th century style costumes. His design is also notable for its "moving walls", huge set pieces that the dancers move around the stage, which can be seen quite literally as a depiction of the way the world keeps changing around them.
In Shechter's view, there aren't really any subjects that are unsuitable, or too difficult, to explore through dance. He speaks of dance "as a place where the body is processing emotions, and when the body can't process emotion it becomes stuck – which is another emotion (or state) in itself. Dance is an abstract thing dealing with sensations and emotions – it is the intellectual leanings of the viewer that allow them to see something more… you can present huge questions and dance doesn't have to answer them. It can just remind us that they are there."
- GERALDINE HIGGINSON
'Grand Finale' runs from October 10 to 13 at Arts Centre Melbourne. 
This article first appeared in the October/November 2019 issue of 'Dance Australia'. Hofesh Shechter is returning to Australia for a season at the Sydney Opera House from January 29 to February 2, 2020. Info: here.