Rising stars - meet Tayla
At 'Dance Australia' we are constantly being introduced to promising young dancers. Great talent is a rare thing, and yet there seem to be so many gifted young people on the horizon that we can barely keep up.
In the June/July issue we profile eight rising stars. Read about all eight in the magazine, and enjoy our sneak preview on talented tapper Tayla below.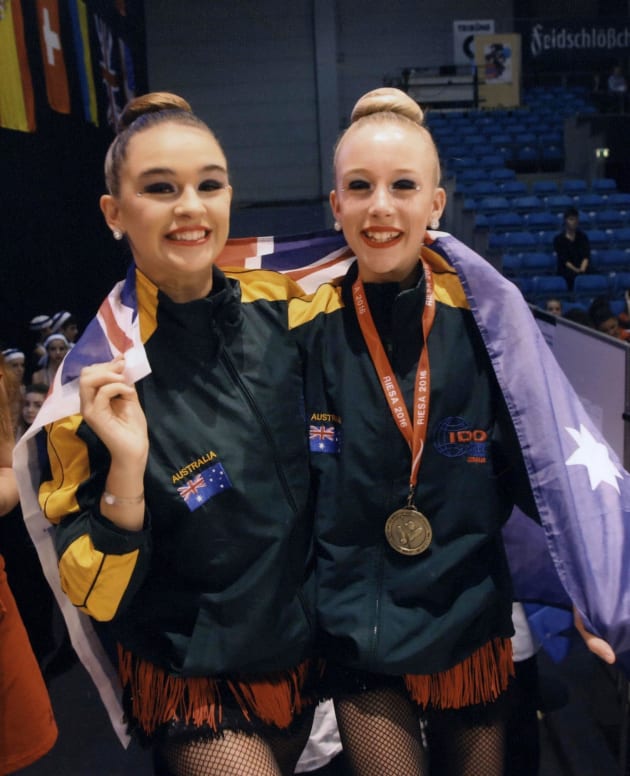 Tayla Minchinton has been tapping most of her life. The 15-year-old Newcastle dancer started dancing at the age of three with Kelly Sloan and Sloan's Dance Academy and has also trained with tap luminaries Sheldon Perry, Renae Perry, Ben Read, Glenn Wood and Jack Egan. Apart from competing in Australian competitions and eisteddfods, Tayla has an enviable record in her Glenn Wood Syllabus exams – achieving 98 per cent or higher for all exams up to Gold Award Level, many with a score of one hundred per cent!
Along with good friend and fellow tapper, Kyla Borghero, Tayla competed in the 2016 World Dance Cup in Korea and the 2016 International Dance Organisation's (IDO) World Dance Championships in Germany. She and Borghero were awarded Gold for their duo performance and Tayla took away an individual Silver for her solo in Korea. In Germany she won Bronze for her solo and Silver for her trio performance, along with Borghero and Jacob Moulton. Competing on the world stage with some of the best tappers from around the world was a very proud moment and "to take away such great results was amazing", says Tayla. "The feeling of pride on the podium, and watching our Australian flag being raised for my hard work was simply the best feeling I've ever had".
Tayla has a busy year ahead. She is due to compete in the 2017 Commonwealth Cup in South Africa and in the IDO World Dance Championships in Germany.
She is proud of all the talent to come out of Newcastle over the years and looks up to all of the original Newcastle "Tap Dogs". Her goal is for as many podium finishes as possible. She would love to have a career tap dancing in professional shows. In her spare time, Tayla loves the beach and listening to music.
- Michelle Dursun
 See the other "rising stars" in our June/July issue. OUT NOW! Look out for the new issue at your favourite magazine retailer or subscribe here, or purchase an online copy via the Dance Australia app here.