Meet the graduate: Amelia Watson
Studied: Adelaide College of the Arts (Tafe SA & Flinders University)
Now: Independent contemporary dancer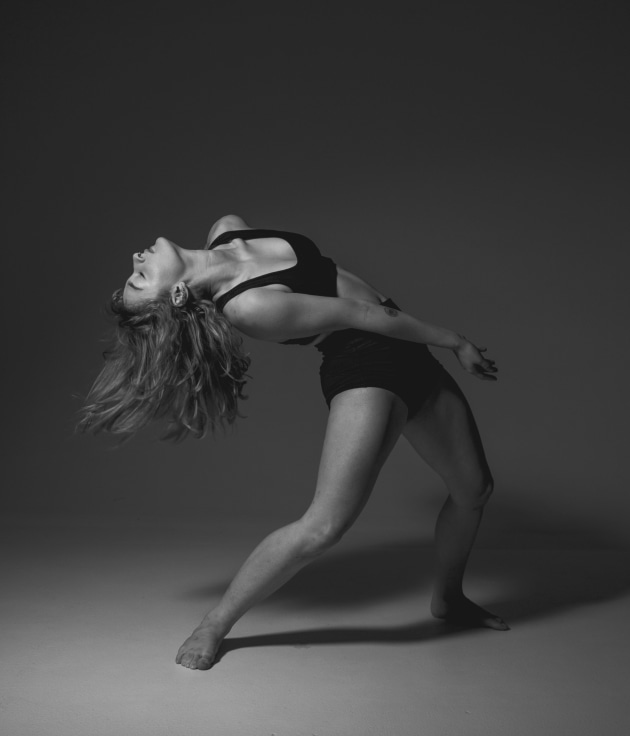 With fewer than usual auditions and performance opportunities at present, have you found other outlets for your talents or artistic expression?
I've found it pretty vital to keep up my training in the "quieter periods" between gigs. Whether it's attending class or doing yoga at home, staying active has been really important for me. Improvising outside or catching up with friends to dance is fun, free and creates an important space for self expression. I've embarked on collaborative projects that I never would've seen myself doing while I was in tertiary training. Connecting with artists from different disciplines to research and develop interdisciplinary concepts has been such a great way to stay inspired and to learn about the many processes of making amongst varied art disciplines.
I now have such a great respect for collaboration and the time, patience and care that it requires. This type of collaborative approach has allowed me to work with musicians, actors, theatre makers and puppeteers.
Did you learn anything unexpected about yourself through doing your full-time studies?
 I learnt about personal resilience. Studying dance full-time tests so many aspects of your personality. Juggling the stress of exams, rehearsals, training while up keeping a high level of performance can be physically and mentally exhausting. I found it almost impossible to maintain outside income or a social life throughout the three years of my degree.
When I look back I'm really impressed at how much I achieved in such a short amount of time. It's great that so many young people go through dance training and come out with skills that stick with them for the rest of their lives. My full-time studies taught me discipline, respect, resilience, self awareness, time-management, vulnerability and led me to become the person I am today.
@milolikethedrink
@tafe_sa @flindersuniversity