Meet Carol Brown, head of VCA Dance.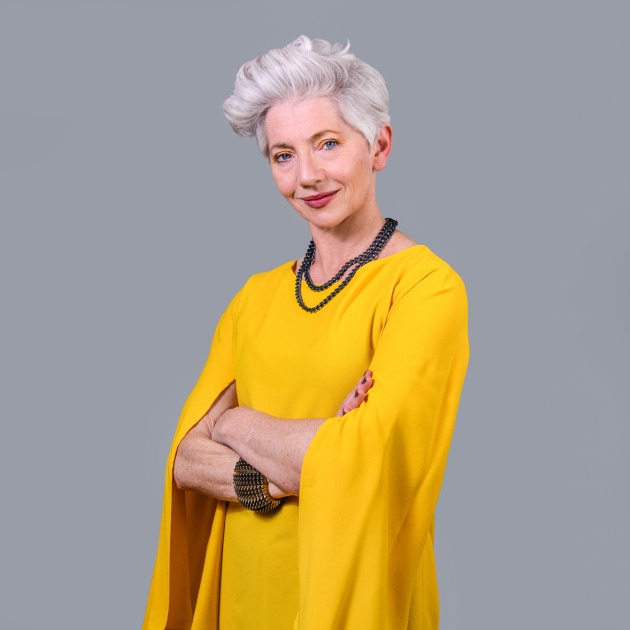 Following the departure of Jenny Kinder after 18 years, Carol Brown has stepped in to lead one of the plum jobs in dance education in Australia.
To take up the post, she has moved here with her family from her home in New Zealand, where she was Associate Professor in Dance Studies at the University of Auckland.
Brown brings a wealth of experience as both a practitioner and an academic to her new role. As one of the first dance artists to complete a PhD which was assessed through practice, she is a noteworthy example of how dance can be a valid and exciting form of scholarship as well as a lifelong career. 
Brown's dance roots link back to the Austrian modern dance pioneer, Gertrude Bodenwieser – her early studies were with Bodenwieser dancer Shona Dunlop in Dunedin. "The Bodenwieser legacy gave me a sense of the power of collaboration with other artists and engagement with the world," she says. "It felt quite natural to then go off and have a career as a dancer in Europe."
At 21 she made the first step in that overseas career when she moved to London to undertake one of the first PhDs with Creative Practice (University of Surrey), becoming part of a fledgling new generation of "practitioner-researchers". She held the first choreographic residency at London's The Place, founded her own company, Carol Brown Dances, and taught and performed around the world as an independent dancer-choreographer. She was especially interested in  combining dance with architecture. "That's where I developed as an artist," she says, "working in non-conventional spaces for dance and creating new approaches through collaboration with architects, media designers and digital artists, predominantly.
"The 90s was the time for contemporary dance in Europe; it was on the move. I was really on that wave of post-modern dance in Britain, which was quite different from New York; it had more of an emphasis on interdisciplinarity and challenging the boundaries of dance performance."
She returned to academia eventually to do a three-year post doctoral research fellowship in dance and architecture at Roehampton University's Centre for Dance Research in London, from 2001-4. In that time she made, toured and performed a number of dance-architecture works, such as Machine for Living (Brighton Festival and Dance Umbrella), The Changing Room (Siobhan Davies Studios Dance Umbrella and Ludwig Forum), Touch Tower (Prague Quadrenniale of Performance Design) and Electric Fur (Capture UK tour).
She returned to her homeland in 2009, where she established Choreographic Research Aotearoa, a forum for critical dance practice, and taught postgraduate choreographic research and performance. 
Her appointment at the VCA coincided with the University of Melbourne's revision of the Faculty of Fine Arts and Musics BFA courses including Dance. What can students expect?
"Uni's are very accountable to the discipline and also to the innovation of the disciplinary field," Brown says. "My job is to ensure that our program is progressive in terms of its pedagogy and internationally benchmarked at tertiary level dance. Independent rankings place Melbourne University as number one in Australia and among the leading universities internationally, we should be the leading place to come for a quality dance degree. I want our graduates to come out with lifelong careers, with the skills to sustain whatever pathway they go into."
Bachelor of Fine Arts degrees by their nature require both practice and research.
"We expect our dancers are all 'research-active' at some level, such as through movement enquiry, teaching or choreography, actually engaged in the advancement of the field." 
The new curriculum, she says, has been redesigned to create a culture of dance training looking at not just the individual but also at the community in which people practice. One priority is a new emphasis on First Nations dance, including a kinship mentoring program with Wiradjuri dancer and lecturer Daniel Riley.
The emphasis on ballet and contemporary dance has been widened to include other techniques, including Countertechnique, the creation of Chunky Move's former artistic director, Anouk van Dijk. "We've also developed a strand for 'hybrid dance' – looking at the fusion between contemporary and street dance, hip hop and tricking," she says.
A highlight of studying at the VCA is its strong connection with Melbourne's professional dance scene – a connection which Brown has formalised further, with student placements in companies such as Philip Adams's Balletlab, Stephanie Lake Company, Chunky Move and others. 
Being the head of VCA dance is "a bit of a dream job", Brown says. Since becoming part of the University's Faculty of Fine Arts and Music, the dance school's purpose-built studios share a precinct with music and fine art schools, creating a rich environment for "interdisiplinary conversations". Moreover, the new precinct is a stunning example of architecture – a very fitting environment for someone with Brown's interests. "It is a world class facility for the creative arts," Brown declares. 
- KAREN VAN ULZEN
The latest issue of contains our annual pullout Full-Time Studies Guide in Spring (September/October/November) issue - OUT SOON! Buy your copy from your favourite dance shop or online here. 
---------------