Limelight: Amy Berrisford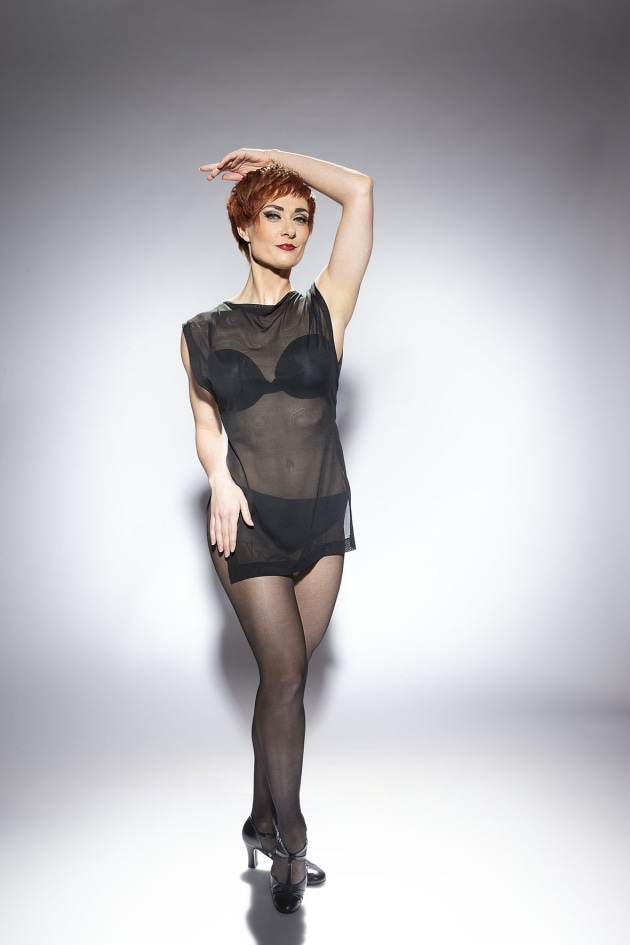 Where did you grow up?
I grew up in the northern suburbs of Adelaide. I made the move to Melbourne after graduating from high school.
Was it a dancing or "arty" family?
My family have always been active. We love the outdoors, sporting and recreational activities. But were never a dancing family, well not until I came along that is. My mum always loved dancing and singing though. We're a small family that support each other so when dancing became serious for me they would take me to my competitions, exams, and performances and be there with me every step of the way.
What is your first memory of dancing?
I was two and a half walking through the Parabank Shops in Salisbury with mum and we saw a dance school performing. I pointed to the stage and said "I want to do that". Mum filled out a registration form and I was in class the following week.
What was your first public performance?
Funny you mention that, I would always choreograph numbers and perform them to my family with my cousins. I think my first public performance was a Christmas concert. I sang "How much is that doggy in the window?".
Where did you train?
I trained at three schools in Adelaide. Kerreane Wilkinson Dance Company, which is now TIDC, Dance Dimension and Barbara Jayne Dance Centre. In Melbourne I trained at Dance World Studios.
What was your first professional gig?
Straight out of full time I joined the cast of We Will Rock You -- the musical.
You have spent a number of seasons performing in Cats (and received a Green Room nomination in 2016 for your performance of Demeter). Do you have a survival tip for a long season?
Surround yourself with fun people and you'll enjoy your time! It's so special to do what we love and call it work. We are very lucky. It's also important to look after yourself and maintain your body fitness whatever that may be.
What has been your most challenging role to date?
Resident Choreographer on Cats was quite challenging but also very rewarding and has opened many doors to help further my career. Playing Demeter had some challenging moments exploring the role and developing her story throughout the rehearsal period, also physically becoming a cat, but it was so much fun as well, so it was definitely a positive challenge!
How did you make the step from dancer to resident choreographer?
I was actually asked by the director of Cats, Jo-Anne Robinson. It was such an honour and completely unexpected.
For Chicago you are Dance Captain. What is the most challenging aspect of that role?
Firstly I have really enjoyed being DC on this show. The rehearsal period is always quite busy, learning the entire show and trying to stay on top of things day by day. It's lots of information to digest. So personally I find rehearsals most challenging.
Is this your first experience of Fosse chory? How does it bear up today?
No. I was apart of Chicago 10 years ago in the 2009-2010 production. Bob Fosse's choreography has and still is influencing so many artists and choreographers of today.
What do you think is the reason for Chicago's enduring appeal?
The score by John Kander and Fred Ebb is phenomenal, the choreography by Bob Fosse and Ann Reinking is timeless. The book itself still reflects today's society with the media and press fighting for that front page story. It's just so relevant.
But we also have a pretty amazing cast!
If you could meet anyone, living or dead, who it would it be?
My Granddad, Albert Berrisford. I would love to share stories with him. My mum and dad always say he'd be proud of me.
How do you survive "between jobs"?
I love to teach, so any opportunity to get back in the studios is amazing.
Do you have a fitness regime outside dance classes?
I think it's important to stay fit no matter what regime you choose. I love to run, then do a weight session. But it does vary depending on what my body needs at the time.
What words would you use to describe your feet?
What a funny question! Well without my feet I wouldn't be doing what I do. Bunions and all, ha ha! They are exactly what you would imagine dancers feet to look like. They say your body is your instrument so my feet play an important role.
'Chicago' is playing at Arts Centre Melbourne until February 23.
www.chicagothemusical.com.au
 This article is in the Feb/Mar '20 edition of Dance Australia, out now! Don't miss out! Buy Dance Australia at your favourite retail outlet, or online here. To make sure you never miss an issue, subscribe to Dance Australia here.