Dancing with American Ballet Theatre

Australian Kiely Groenewegen is lapping up life in the Big Apple.
 When Dance Australia last spoke to Kiely Groenewegen, it was in 2018, and she was just two weeks into her second Met season with American Ballet Theatre. This time, two years on, she is still happily dancing with the corps de ballet with ABT, but was talking from home in Melbourne while weathering out the pandemic. ABT began shutting down in March, cancelling plans to tour to Chicago and Abu Dhabi. Australians in NY like Kiely were told by the Australian Government to return home soon after. She was glad to be back with family rather than in her small apartment in NY, but sorry to have be so far away from her adopted company. She was supposed to have taken part in ABT's huge 80th anniversary gala in May – a glittering, celebrity-studded affair. Instead the night was effectively cancelled, though a celebration was streamed on-line.
So what is daily life like for a dancer with one of the world's largest and celebrated ballet companies? "We start at 10 to 10.15, classes run through till 11.45, then 15 minute break," she explains. "Rehearsals are from 12 to 7pm, with an hour's lunch break at about three. During the season you perform as well."
ABT dancers are employed on 36-week contracts. The company has two main seasons a year at the Lincoln Centre in New York - an eight-week season in the Metropolitan Opera House (the Met) in spring and another shorter season in the David H Koch Theatre in autumn. Between home seasons it tours. "We have very long seasons, we love them, we perform eight times a week, and it's so exciting  to be in that theatre, but also very draining, because we are not only performing from 7 – 10.30pm, but also running rehearsals for the ballets, and dress rehearsals, at the same time. During the season we also have three to four short shows on Saturday mornings aimed at children, so it can end up being three shows in a day with the matinee."
The main "downtime", is through the summer. Dancers are not paid through the break.Groenewegen seizes the time to travel. "I love it," she says. "I also try to get 'hires' - there are different short projects you can try for, and for which you are paid." One employment option for the dancers during that time is the ABT Incubator, a two-week choreographic program held at the company's Broadway studios, and directed by David Hallberg, the incoming artistic director of the Australian Ballet.
Groenewegen came to ABT from Australia (Westpointe Ballet Academy and Australian Conservatoire of Ballet) via a scholarship to the Royal Ballet School in London in 2013. Before graduating she was offered a spot with American Ballet Theatre Studio Company and moved to New York. She joined the corps de ballet of ABT proper in 2017. Coming directly from the Royal, did she find the technique or style different in the American company?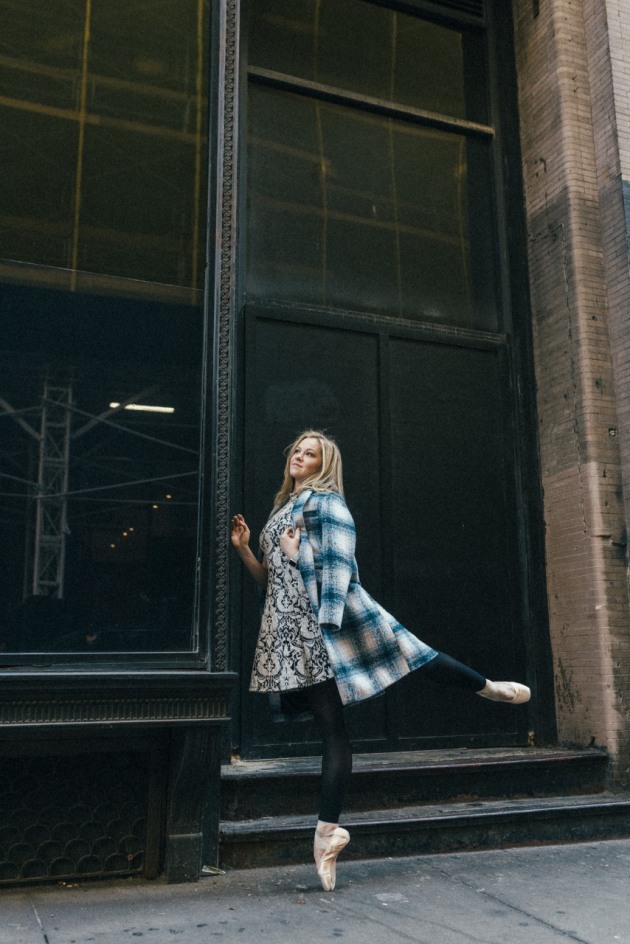 "It wasn't very different," she says, "but I did find it freeing. ABT aims to give each dancer a personality and a voice so we all feel like ballerinas on stage, regardless if in the corps or dancing a principal role. It makes you appreciate your worth in a different way. Obviously you're trying to look like everyone else in the corps but you can bring your own feeling to it. I'm forever grateful for my Royal Ballet School training  but it was nice to be able to find different ways you wanted to move."
ABT consists of about 90 ambitious dancers. Is it difficult being noticed in a company of that size? "They do a good job of making sure you are feeling like you're seen," she replies. "I think that if you do the hard things – push yourself to the front of the class, be eager to take on what they're saying, they do notice. Obviously you don't want to be seen as being too arrogant, standing in front of principal dancers and so on, but there is a balance that you can strike. The directors also have yearly catch-ups with you, schedule a meeting and give you feedback."
Groenewegen has now returned to NY. She expects ABT to resume its normal programming in September.
 - KAREN VAN ULZEN