Australian Alexander Campbell tells Luke Forbes about the roles and responsibilities that come with being a principal dancer at
the Royal Ballet.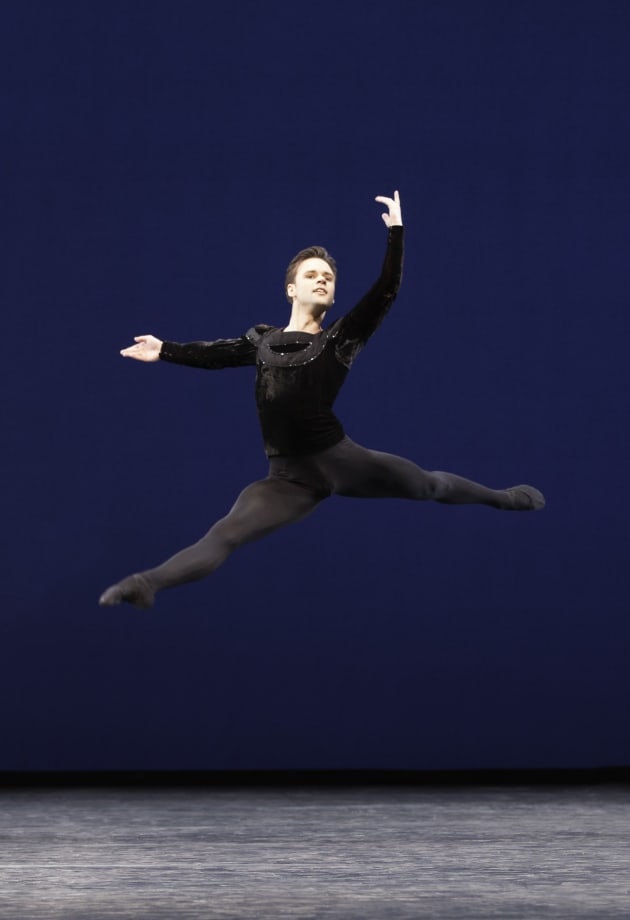 Alexander Campbell, a former student of Academy Ballet in Sydney, was recently promoted to principal dancer of the Royal Ballet in London. This represents the greatest of Campbell's achievements since he began performing on world stages 14 years ago. Campbell joined the Royal Ballet School (RBS) after competing at the 2003 Prix de Lausanne. Recalling his move overseas, he reflects, "It's difficult to leave your family and what you know, but I remember being quite excited about it. There was no question in my mind that it was what I had to do to become a professional dancer."
Campbell's ambition to dance overseas was partly inspired by his own family history. "My grandfather danced at Ballet Rambert in
1953-54, and my grandmother was also a dancer with Rambert," he explains. "She's Australian and my grandfather was Mauritian and they met in London. I think having someone with that experience in the family… just hearing about it when you're a kid all sounds very magical. It fostered the idea and desire to get over here."
On graduating, Campbell found employment with Birmingham Royal Ballet. "At that time, Birmingham was a good fit because there were more opportunities than I may have got at other companies," he reflects. "Before I joined, I think 13 people had left, one of those cyclical things. Because of that and because of my height and my ability, I suited one of the gaps they had."
Despite having risen through the ranks of one of the world's most renowned ballet companies, Campbell hasn't lost his down-to-earth sense of humour. When asked how he has adjusted to life at the top, he replies wryly, "One of the great things is that I've moved floor to the principal changing rooms. I don't have to take the stairs, which is a big deal."
On a more serious note, he adds, "I think the one thing that has changed [since being promoted] is there's an added pressure and
responsibility that comes with the role. As dancers, we put a lot of pressure on ourselves. Considering the weight of history and the tradition the Royal Ballet has, it's hard not to think, `Well, I'm part of that.´ I want to carry it on and forward. It's a big responsibility."
Campbell's busy schedule over a span of only six weeks is evidence of the pressures placed on prominent dancers. Amid upcoming new creations by house choreographers, for which casting is yet to be determined, Campbell confirms, "We've got a full call of Nutcracker coming up and we're going to open that soon. After Nutcracker is Sleeping Beauty, which is quite significant for me because it's first time I'll dance the role of Prince Florimund at the Royal Ballet."
Remaining level headed when faced with such responsibility is not always easily achieved. "When I was younger I used to do a few [pre-performance rituals], like always put one shoe on first, but then I stopped it completely," says Campbell. "I realised there's so many things that could go wrong. The stress was no good. That said, my grandfather left me one of his shirts when I was a kid. I use that as my getting-into-makeup and warm-up shirt for performances - only big roles."
Campbell's love of sport also helps him see things in perspective and he is such an avid cricket fan that he contributes as an advisor to the England and Wales Cricket Board's (ECB) training programs. Surprising? "The ECB was running a cricketers' and coaches' educational course and they wanted people from different disciplines and outlooks," Campbell elaborates.
And what can sportspeople take away from dance? "The one thing they're really impressed about is the discipline and the amount of time we [dancers] put in with no guarantees. They really respect that."
 Top: Alexander Campbell in 'Raven Girl' for the Royal Ballet. Photo: Johan Persson.
This article was first published in the February/March 2017 issue of Dance Australia.