AUDITION FEATURE SPECIAL – COMING SOON!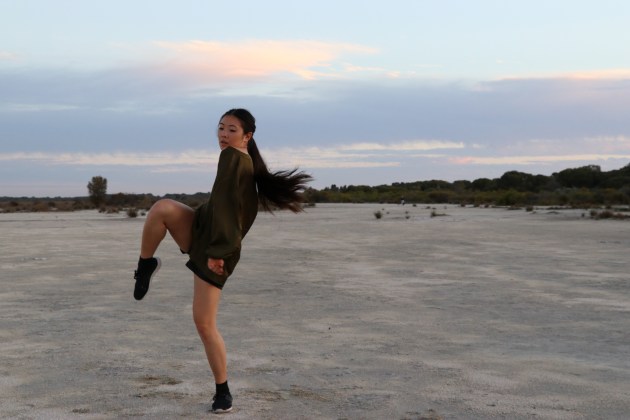 Auditions are a dancer's gateway to employment, but the employment landscape for dancers has changed. More jobs than ever are casual and short-term. Dancers can expect to audition many times during their careers, for many different gigs. Now, following the once-in-a-lifetime pandemic, no one quite nows what a dance career will look like. Dancers will need to be open-minded and resilient, ready to grasp every opportunity that comes their way.
In the next issue of Dance Australia (June/July/August), we look at what a dance 'job' really is and talk to a number of dancers about their auditions – good and bad - and what positive lessons they gained from the experience.
See one example below, and look out for the next issue of Dance Australia – OUT SOON!
YILIN KONG
How many auditions have you done?
I have done many auditions for both single project works as well as for company positions. Since entering into the professional realm, I would have applied for approximately 30 auditions. Of those that were open or invitation only, I would have attended/been invited to around 20-25, 12 of which were successful or resulted in work offered later down the track.
Please describe a significant audition where you didn't get the job.
I recently auditioned for Australasian Dance Collective, formerly known as Expressions Dance Company. This audition was a short process for me. We started out with a ballet class taught by former company dancer and the current Youth Ensemble Director, Rhiannon McLean. This class really focused on just moving our bodies and less so much on the "accuracy of ballet". There wasn't a cut after this round as the Artistic Director, Amy Hollingsworth, wanted to see how everyone moved within choreography/repertoire as  --  which isn't always the case with larger company auditions. After the repertoire session I wasn't invited back and that was the end of my audition there.

Another audition I did where I didn't get the job was for Chunky Move in 2016 while Anouk Van Dijk was Artistic Director. It was a three-day audition which I made through to the final round and interview. The audition process was really vigorous and intense, but was also incredibly rewarding. There were a few selection rounds over the three days and the audition consisted of class every morning, which was purely to prepare our body and not auditioned, and learning various pieces of repertoire which we used in many creative tasks. We also did large open improvisations and played a lot with the use of text and our voices through a microphone.

At the end of the process there was an interview with Anouk where we could ask any questions and for her to get to know a little more about us. In this interview, she also explained briefly that there were a few other potential positions that were not confirmed yet. A few months after the audition Anouk sent a personal e-mail thanking my for my participation in the audition and informing me that unfortunately there wasn't a position for me but to remain in touch, and letting me know that there was an opportunity to spend time in the development as a secondment if I was interested.
How did you overcome your feelings and move on?

During the Australasian Dance Collective audition, my immediate response was disappointment. As independent artists we spend a lot of time and money travelling to different places to audition. It's a lot of output, so I felt disappointed I didn't get the chance to show more of what I could do.

After some time and especially after doing many auditions, you do remind your self that often the people who are holding the auditions are looking for something specific and that each person has their own idea of what is interesting and who would fit well with what they are trying to produce. So I wasn't too disappointed for too long.

The Chunky audition was a bit different. When you go through such an intense and extensive process like that you definitely get invested in the work and the people. At the end of this audition I walked away feeling excited about what I had just experienced and was eager about the prospect of working with Anouk and her creative process. Basically I really wanted the job. So when the e-mail came through I was definitely disappointed. This time though, compared with the Australasian Dance Collective audition, I had time to process the audition and prepare myself for the let down. I was able to accept that that was the outcome and know that I had forged a relationship with Anouk which could lead to future opportunities.
What have you learnt from these experiences?

From having done many larger company auditions where I didn't make it past the first selection process, even though they were all incredibly valuable experiences, I am now in a position where I know what I'm interested in and can be a little more selective about which auditions I attend.

As for auditions where I've made it further along and the process has felt more like a workshop, I have learned to allow my self to treat it as that. The more I let go of the idea of the outcome, and treat it as a learning and exploring opportunity, the more I have been able to enjoy the audition and give everything I could at that time. I also believe this allowed me to be more comfortable and allowed my sense of me as a person, not just my art, to come into the room, which I think is important..
How did you land your present position?

I recently have been offered a significant contract with an international company off the back of an audition I did not too long ago. Unfortunately I can't disclose the work just yet.

This audition was the first international audition that I was invited to attend from an application process. To my advantage, I had met the director previously through a workshop, so they would have already been familiar with me. This audition was a five-day process and I had to fly to the UK to attend. It was very workshop based especially the last two days. There was a mix of intensive physical tasks which were often based around structured improvisations as well as more simple tasks that were very much focused on presence and what we have to offer as a performer. Due to the nature of the work, we were told that what they were looking for was incredibly specific and they already had an idea of the type of performer they were after for particular positions.

I will need to relocate for the duration of the contract. Fortunately the company will be arranging my visa for me as I only carry an Australian passport.
Subscribe to 'Dance Australia' here and make sure you receive your copy!