A Dancer at Heart: Kip Gamblin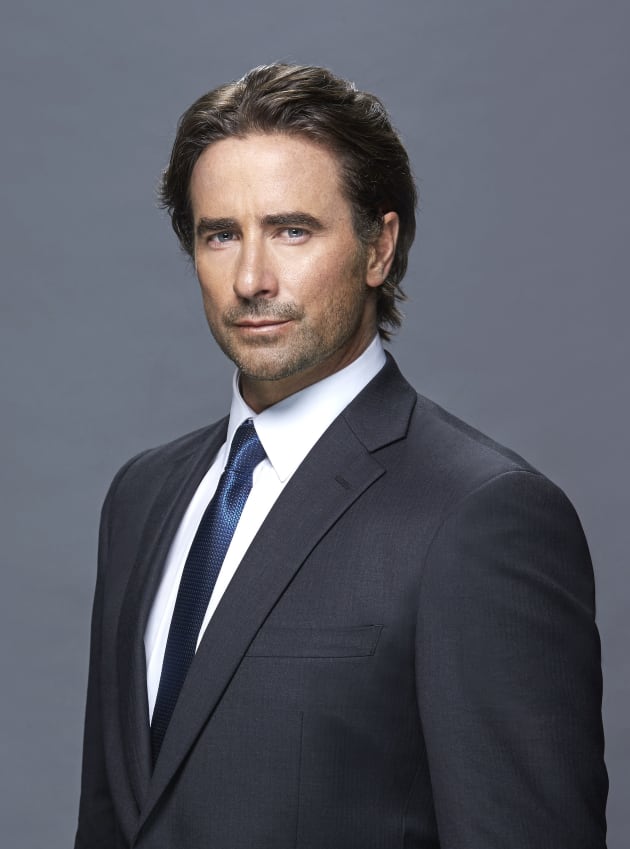 Kip Gamblin talks to Sally Clark about his return to the stage and musical theatre debut in 'The Bodyguard'.
Kip Gamblin is one of Australia's most accomplished, multi-faceted performers. An actor, dancer and choreographer, he has carved a career across performance genres and continents. He is most known to television audiences for roles in Australian television dramas like Home and Away, All Saints, Dance Academy and Neighbours but has also garnered international acclaim for his work in BBC London's drama series, Casualty.
Prior to life in front of the camera he wowed audiences as a dancer, in productions for the Australian Ballet, West Australian Ballet and Sydney Dance Company. Now Gamblin returns to the stage whilst making his musical theatre debut, in the Australian production of The Bodyguard: The Musical.
Here he stars as ex-secret service agent, Frank Farmer, opposite Paulini Curuenavuli, (known to television audiences from
Australian Idol) who plays Rachel Marron, in the roles brought to the screen by Kevin Costner and Whitney Houston in the 1992
movie which inspired this musical adaptation.
I had the good fortune to interview Gamblin during rehearsals for this show. I found him excited at the prospect of returning to the stage but equally pleased to be once again utilising the discipline and skills inspired by his dance training whilst sharing the performance arena with like-minded performers.
Gamblin initially trained in dance, theatre and drama at Sydney's McDonald College, and then at the Australian Ballet School before embarking on a professional dance career from 1994 to 2002. In this time he performed with the Australian Ballet, West
Australian Ballet and Sydney Dance Company, including principal roles in Paquita and Le Corsaire. These years of training and performance shaped not only his dancer's discipline and work ethic but also his perception of himself and the processes that
allow him to create and perform work that he finds rewarding. And this is why the rehearsal process for this show had him feeling as though he was reconnecting with his clan, drawing on well-honed skills to create a primarily dramatic role, even though he's new to musical theatre.
I met with Gamblin in a small music studio at ABC's Sydney headquarters, at the end of week two of the five-week process. Thus far, he reported, he was loving the work. "It was all choreography, yesterday, and it was really nice to get back into a studio with dialogue like 'On the count of eight, this, and on five, that . . . and hands here on that!' But when I say choreography, for my role it's more like fight choreography (blocking) … with slow motion sequences … and I have to lift [Paulini] on a certain count … so I wonder how it would be having an actor doing that part and not knowing about feeling the timing of the music." He adds with a wry smile, "I think being a dancer may have played a part in my casting [in] the role."
Instantly I was struck by his lack of "TV star" ego and how much he seemed to be assimilating himself into the cast of The
Bodyguard rather than promoting himself as separate, even though he shares lead status. But it was obvious he's a lovely guy and
apparently doesn't need to flaunt a raging ego to bolster his confidence. However, it was not until I heard him describing his
rehearsal process that I realised his humility stems from the fact that he still considers himself a dancer first. This musical theatre
experience was allowing him to reconnect with that. He enthused, "Typical dancers! We are pretty good at adapting. And we like
to take on challenges. Frank Thompson, [Bodyguard's associate director], is an ex-dancer and when you hear his story it's a similar thing. When you finish dancing or you choose to go in to anything else it keeps you in such good stead, having that disciplined background of working hard because you don't make it anywhere as a dancer unless you work really hard.
"We dancers have a language, too," he continued. "I can take corrections. As dancers we are used to having things thrown at us – and it's never right. That's what I struggled with a little bit in TV. We probably only rehearsed about 40 per cent of the scenes and they were 10-minute rehearsals. And, they were more for blocking and for the cameras to work out where they're going to be shooting. I'll never forget the first day on Home and Away … I must have been about 25 and it was a big scene in the Diner and there were lots of extras. I did the scene and we had no rehearsal. Three takes and they called, 'CUT'!" Gamblin explained how unsettling that was for a dancer, accustomed to long hours of practise and rehearsals whilst striving to attain perfection. He admitted, "I struggled with that a bit. Not in film, because in film you have a bit more time and the director really wants to get the best out of you. But in TV, time is money and they're not striving for Royal Shakespearequality acting and it's hard. So to be able to spend time…", he trailed off wistfully, for a moment, and then added excitedly, "When I was told we had a four or five week rehearsal period I was so thinking: I CAN'T WAIT! But, in saying that, we've got so much to fit in to those five weeks!
"This rehearsal period has been so much fun. I love the camaraderie of musical theatre. It's very different to contemporary dance and ballet. Not to say that people aren't friendly in ballet but I just find in the strict dance world it's so competitive – and it could be the same in musical theatre (when you're auditioning) – but I think when everybody's in the job the energy and excitement that comes with that feels like, 'Okay – let's all go on this journey!' It's very family-orientated. I mean we've only been working together for two weeks but you can see that everybody is so excited to be on the journey together."
As the interview drew to a close I asked Gamblin about the opportunity to play a role created by Oscar-award winning actor Kevin Costner. He confessed, "As a kid, growing up, I remember he starred in some of my favourite movies like Field of Dreams. I absolutely loved that film. Of course I can't try and be Kevin Costner … but I'm just so excited that I get to run around with guns . . . And I don't have to smile – which is a bonus coming from TV where it's all big smiles and cheesy. Also – getting to wear beautiful suits is a change. I stand around, looking (and he strikes a Blue Steel pose) 'brooding'. I pack a gun. I lift up and save girls. And knock out a few dudes. It's a dream!"
The Bodyguard – the Musical opens at Brisbane's QPAC Theatre 19 July, then heads to the Regent Theatre in Melbourne in August. 
This article was first published in the June/July 2017 issue of Dance Australia.