This competition has closed.
Ashton's works are characterised by precise, fleet footwork and sensuous upper-body movements, and this program is no exception. It features The Dream, Symphonic Variations and Marguerite and Armand, three of Ashton's most celebrated works and signature pieces in the Royal Ballet's repertoire.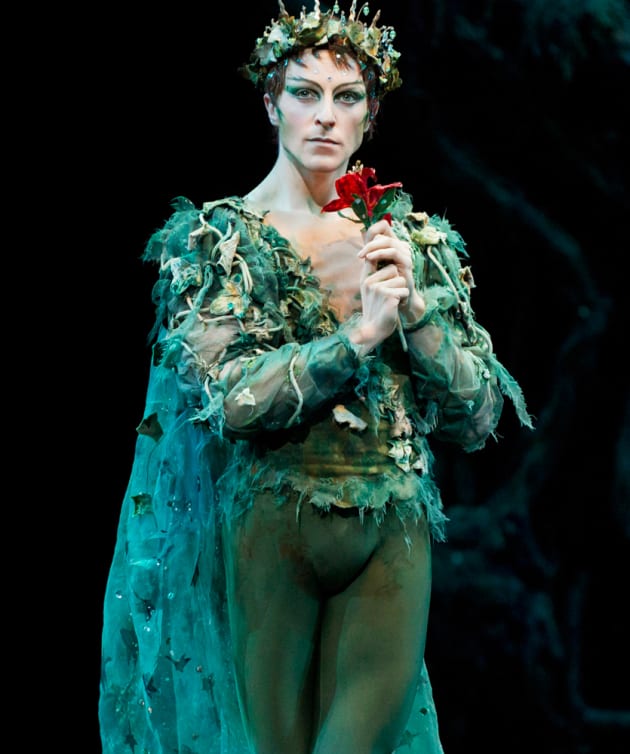 A reworking of Shakespeare's A Midsummer Night's Dream, The Dream captures the comic confusions of Shakespeare's play with the high-spirited misadventures of the two pairs of mortal lovers combined with the humorous cavorting of Bottom, played by a male dancer who dances en pointe. Mendelssohn's witty and famous score is the perfect partner for the choreography.
Symphonic Variations was the first work Ashton created for the Royal Ballet when it moved to the Covent Garden stage after WWII. Created for just six dancers, the choreography quickens and slows, whilst retaining a sense of serenity and spaciousness.
Ashton created Marguerite and Armand for the celebrated partnership of Margot Fonteyn and Rudolf Nureyev. Set to Franz Liszt's famous Piano Sonata in B Minor, it tells the story of Marguerite, a Parisian courtesan, who lies on her deathbed. She recalls her tragic love affair with Armand in a series of feverish flashbacks.
See session venues, dates and times at www.palaceoperaandballet.com.au/production/ashton-triple-bill
To be in the running to win one of ten double passes to see the Royal Ballet's Ashton triple bill, simply email competition@danceaustralia.com.au with "Royal Ballet Ashton comp" in the subject line. Please include your name, address and phone number.
Limit of one entry per person.
Deadline for entries: COB Thursday 1 June.
By entering this competition, you are agreeing to sign up to the Dance Australia e-newsletter, if you are not already subscribed.
http://www.palaceoperaandballet.com.au/production/ashton-triple-bill