WIN a Dance Academy prize pack!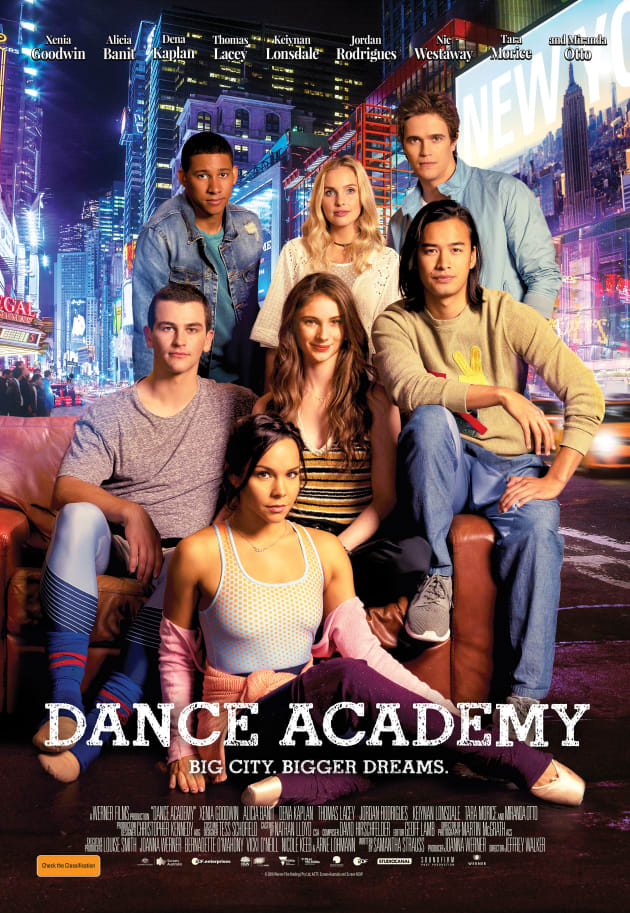 For fans of the ABC TV series Dance Academy, the wait for the Dance Academy film is almost over. Dance Academy will hit screens across Australia from 6 April and New Zealand 13 April.
The film picks up eighteen months after the television series finale, and we see the much-loved characters living very different lives from the ups-and-downs of elite dance training at the National Academy of Dance. Tara (Xenia Goodwin) was destined to become one of the top dancers of her generation but suffered a devastating injury that crippled her career. In her quest to defy the odds and make a comeback, Tara travels to New York to discover the true definition of a dream.
At Dance Australia we can't wait to see what is next for Tara, Abigail, Ben, Christian and Kat… and we're sure you can't either.
To coincide with the launch of the Dance Academy film, we're giving readers a chance to win one of two special Dance Academy prize packs. Each pack includes:
Dance Academy poster 
Bluetooth Speakers
Headphones
Dance bag 
To be in the running to win this fabulous prize pack, simply email competition@danceaustralia.com.au with "Dance Academy comp" in the subject line. Please include your name, address and phone number.
Entries open to Australian residents only.
Limit of one entry per person.
Deadline for entries: COB Thursday 27 April.
By entering this competition, you are agreeing to sign up to the Dance Australia e-newsletter, if you are not already subscribed.