From Mikhail Baryshnikov to Fred Astaire, Rudolf Nureyev to Michael Jackson, the twentieth century has been peppered with legendary male dancers. Whatever the genre, these stars have blended charisma with athleticism, grace with sensuality to win the hearts of audiences around the world.
In the upcoming issue of Dance Australia we're celebrating the male dancer with a series of profiles of some of our favourites from across the genres. Here's a bonus profile of much-loved West Australian Ballet dancer Andre Santos, written by Margaret Mercer.
Andre Santos
Brazilian-born Andre Santos is a soloist with West Australian Ballet. A compact and dynamic dancer, he has charmed and astonished audiences in WA since his first appearance with the company in Youri Vamos's Romeo and Juliet in 2009 while still a student at the New Zealand School of Dance. He defies categorisation. His range includes both dramatic and comedic roles, and his exceptional classical virtuosity is frequently showcased. While his partners are often in pointe shoes and a tutu, Santos himself has appeared in a tutu as The Joker in John Cranko's Jeux for WAB and danced extraordinarily well on pointe in To The Pointe. And his recent forays into choreography in the company's "Genesis" programs for new work have been impressive, his In Black a highlight in the "Quarry" season.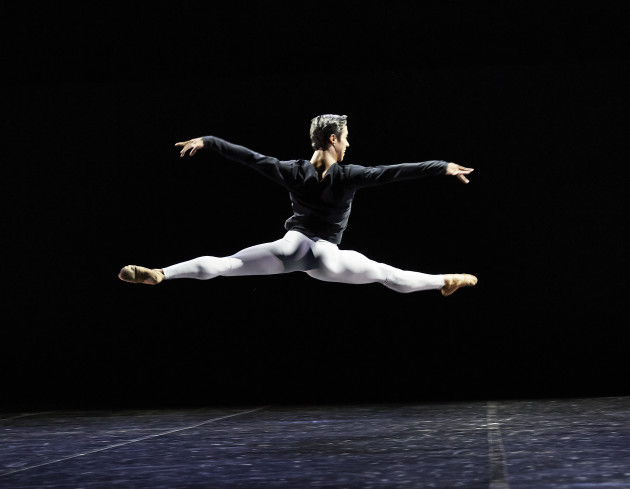 As engaging a conversationalist as he is a performer, 24 year-old Andre admits he was "a very energetic child and probably a bit of a handful for my mother. I spent my early years singing, talking and dancing about, and running around the streets playing hide and seek," he continues. "My aunt suggested I audition for TV commercials to keep me occupied and my mother was advised to send me to dance classes. When I was nine I started doing a sort-of contemporary/jazz class and some gymnastics at the Art Dancing Group in a nearby community centre. I really enjoyed my first performance but I did not enjoy having to wear a drab, brown costume with brown shoes, or having to keep a serious face because it was a rather morbid dance. When I was eleven, I was offered a scholarship to the Pavilhão D Dance School in São Paulo and began six years of ballet. I had to travel two and a half hours each way by train and bus to get there. Many different teachers came and went but my main teacher was a kind of chameleon, not a slave to any modality or syllabus and I benefited from this and think teachers nowadays can become very regimented. I intended to study medicine but my love for dancing is organic and accidental. My culture is surrounded by music and dancing and I loved it and decided to take it a step further."
This "step" has turned into a giant leap and Andre's singular aptitude for dance has taken him from the small municipality of Embu in São Paulo to the USA, New Zealand, Europe and Western Australia. As a student, he won gold medals at Joinville Dance Festival, Passo de Arte and CBDD Competition at the Brazilian Council of Dance. In 2007 he was a finalist at the Youth America Grand Prix in New York where he won a full scholarship to the New Zealand School of Dance, graduating in 2009. While in New Zealand, he won the audience choice award at the Alana Haines Awards.
"I had to learn to speak English when I went to New Zealand and it was hard but I made friends who were very supportive," Santos recalls. "Since graduating and joining WAB my favourite roles have been The Joker in John Cranko's Jeu de Carte, Gremio in Cranko's Taming of the Shrew, Mercutio in Vamos's Romeo and Juliet which I will perform again in September, Dopey in Gyula Harangozó's Snow White and the Seven Dwarfs, having the role of Pinocchio created on me for the première of Ivan Cavallari's Pinocchio, Peter in Russell Kerr's Peter Pan, Alain in Marc Ribaud's La Fille mal Gardée, The Beast in David Nixon's Beauty and the Beast, dancing in David Dawson's 5, and I have worked with choreographers Uwe Scholtz, Glen Tetley, Marcia Haydée, Garry Stewart, Annabelle Ochoa Lopez, Terrence Kohler, Ribaud, Nixon and Dawson. I concentrate on learning the steps from DVDs but not the dancer's interpretation, then work with the choreographer in rehearsal to find my own take on it. I get nervous before each performance and jump about the stage singing and dancing to release energy but I love the calming silence just before the first note of the orchestra."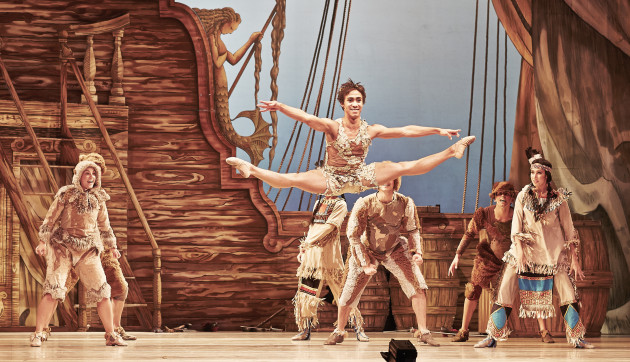 In 2013 Andre performed as guest principal for the European première of Pinocchio with Ballet du Rhin. He is grateful to Aurélien Scannella (WAB's artistic director) for giving him leave to go and also for his support and encouragement to perform roles he thought he would never get. Andre has been nominated for many state and national dance awards, and is regularly nominated in Dance Australia's Critics' Survey.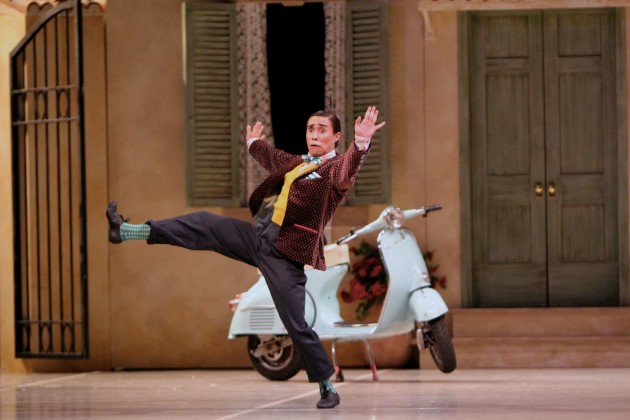 "I like living in Western Australia," remarks Santos. "I've made four trips to visit my parents and three older brothers and I miss them all, especially my mother, who keeps my feet on the ground. She came to Perth to see Pinocchio. But I have a close circle of friends here, I like the heat and enjoy the occasional break from thinking about dancing to do nothing but cook, listen to music and catch-up on social media."
Margaret Mercer
Our "Superstars of the stage" features includes interviews with the Australia Ballet's Kevin Jackson; American Ballet Theatre's Marcelo Gomes; freelance dancer, singer and actor, Dayton Tavares; independent dancer, choreographer and sound designer Alisdair Macindoe and independent Australian dancer based in Germany, Paul White. Read the feature in the October/November issue of Dance Australia... out soon!